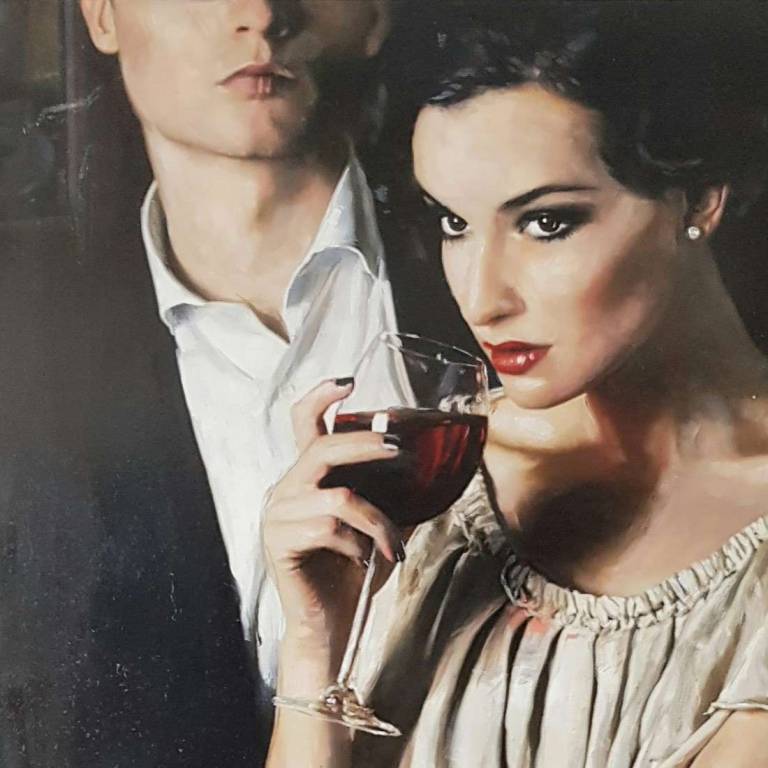 William has been painting professionally for over 25 years, undertaking regular portrait commissions for private clients and producing artworks for art gallery exhibitions. His style can be immediately recognised as romantic and traditional, however it increasingly carries hidden meaning and complex allusions to mythology, philosophy, or classical and religious iconography. His paintings employ subtle allusions and themes such as 'perfect love' and the notion of passion as expressed in tales such as Troilus and Cressida and Romeo and Juliet.
Professor Sir Roger Scruton, a renowned writer and philosopher who made a television documentary in 2009 entitled Why Beauty Matters, said of him: "William Oxer is not merely a painter; he is a distinctive sensibility, with a poetic vision he explores in many media. His art is affirmative, evocative and forgiving and offers us, in short, a return to the true and serious tradition."
Discussing his chosen angle as an artist, William continued: "I am perhaps something of an old soul. My works are restful and somehow quiet, demure, elegaic. I enjoy the evenings of autumn and winter by the fire, painting smaller, more intimate and reflective works. Perhaps this is a distant feeling of past roots of the north."
In 2017 William was approached by the Royal Society of Arts to be made a Fellow of the Royal Society of Arts (FRSA), an award granted to individuals that the RSA judges to have made outstanding achievements related to the Arts, Manufactures, and Commerce.