Regular price
Sale price
$361.00
Unit price
per
Sale
Sold out
UK Shipping
£6 on orders up to £99.99
Free shipping on orders above £100
Share
Title: Rust 3
Artist: Allison Reshad
Size: Framed 30cm x 40cm Mounted 30cm x 40cm Image size 21cm x 30cm
Type: Original / Limited Edition
Subject: Abstract
Medium: Printmaking
Mounted: Yes
Framed: Yes - Brown wood grain frame
Hand printed using printing block (wooden plate) - 6 Editions in Total

View full details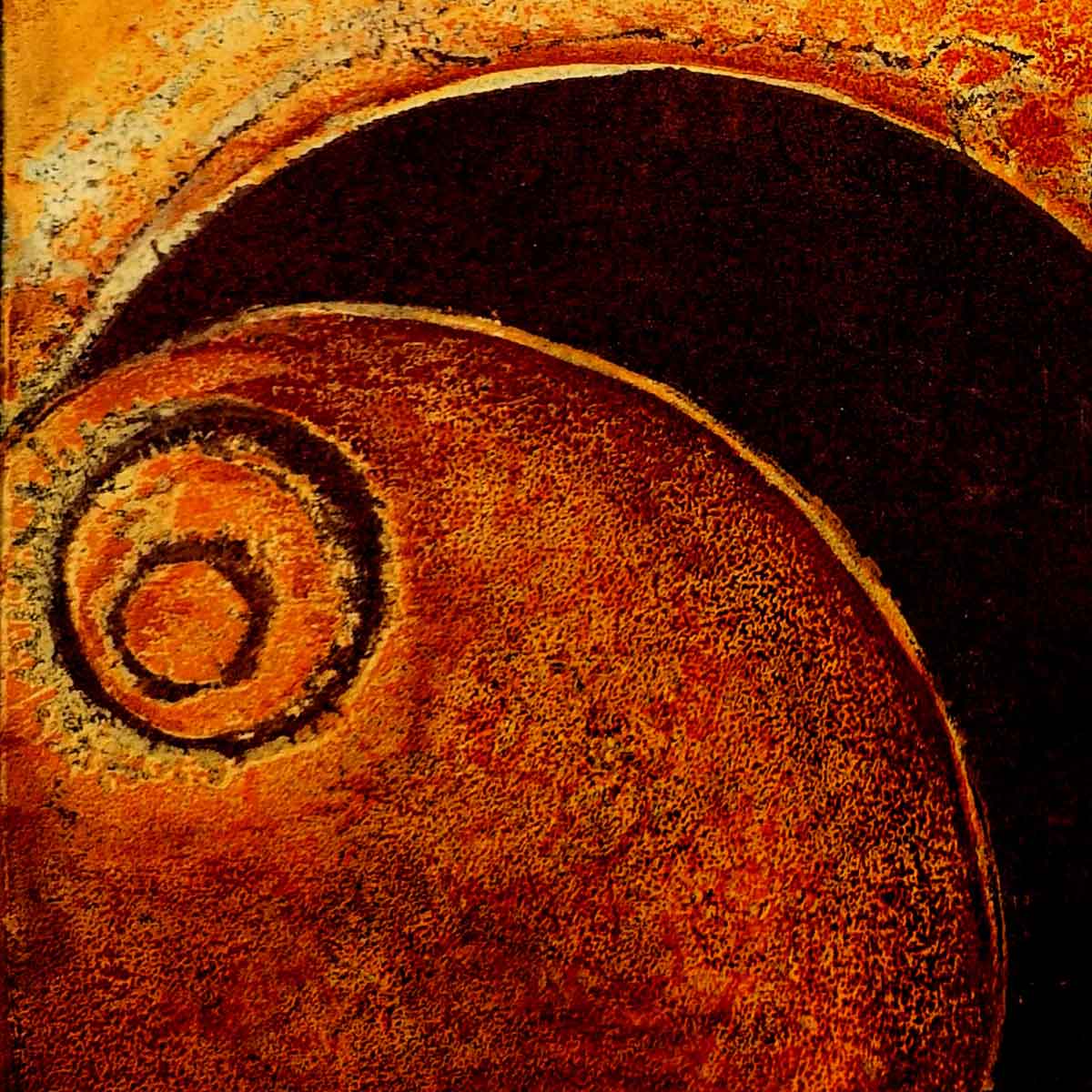 I have been lucky enough to have experienced a variety of creative processes throughout my life, but printmaking has been a constant passion. I am fine art trained and have worked in graphic design and photography.
Printing is an interesting, and sometimes challenging, process that does require a degree of skill, planning and faith. I begin the process by dyeing around six pieces of paper to a colour that will support the following layers of colour. Only one printing block (wooden plate) is used for the whole process, therefore creating the image destroys the block; making the images limited editions.
Once a desired colour has been printed all areas of the image that need to be that colour are removed from the block using a variety of tools. Ink is applied to the block using a roller and then transferred to the paper using a burnishing tool (A barren or the back of a wooden spoon). I very rarely use a press as I have more control over the image working by hand.
This process is repeated for every colour that is required to create the final image. For me this is usually around ten layers. Images usually evolve during this process and the planned outcome is often different from the finished piece. As with most artistic creations, it is a process of constant decision making and intuition moving towards a personal vision.