Regular price
Sale price
$335.00
Unit price
per
Sale
Sold out
UK Shipping
£6 on orders up to £99.99
Free shipping on orders above £100
Share
Title: On Reflection
Artist: Sara Evans
Size: 21cm x 17cm x 13cm
Type: Original
Subject: Animals
Medium: Sculpture
Description
In a culture that encourages the primacy of appearance we can get lost. Our monkey minds jump from one thought to the next. Here the monkey looks into her own eyes and seeks approval from within rather than from without.
This sculpture by Sara is formed using Stoneware and mirror.
View full details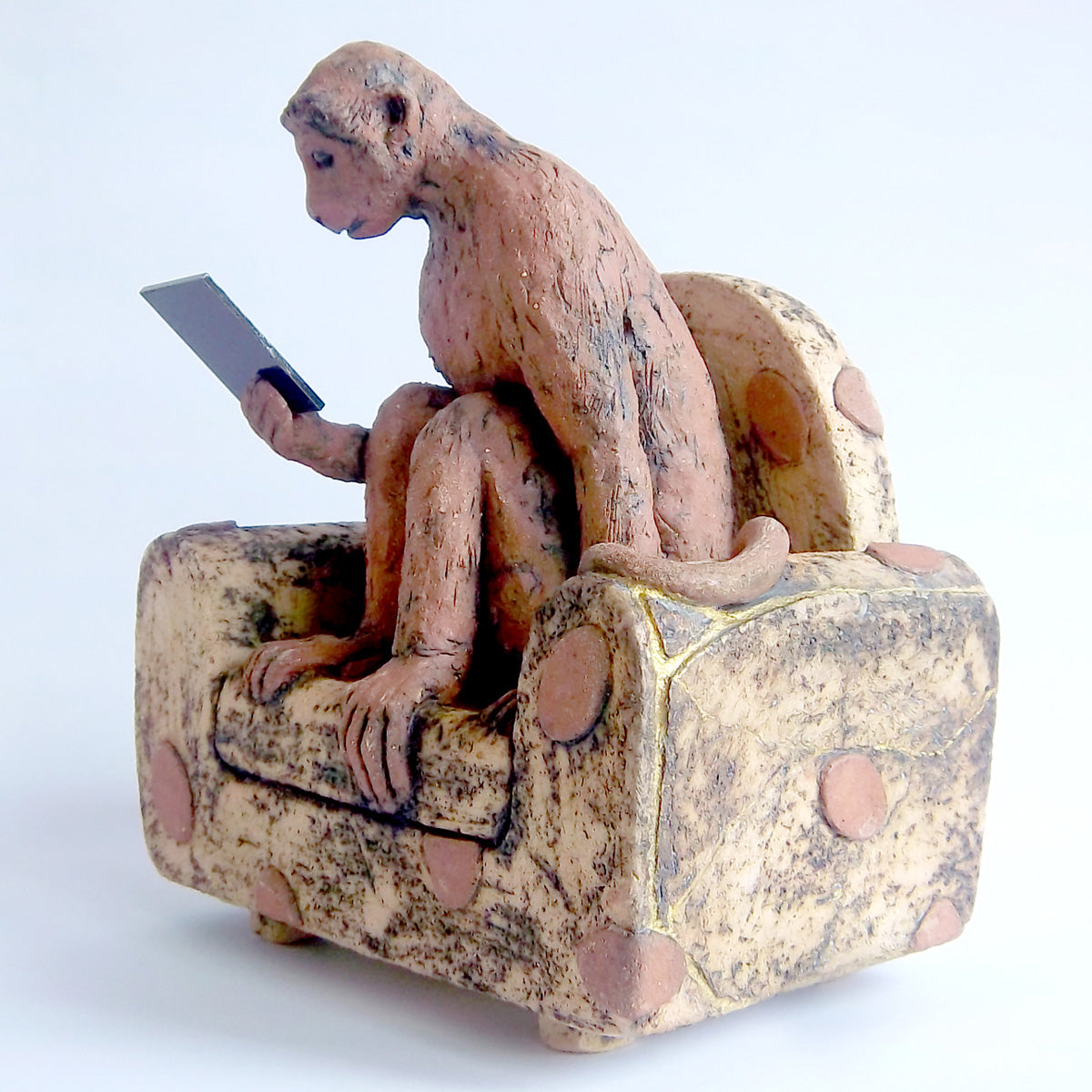 Life is full of contradictions and mixed emotions which I try to untangle with a dash of humour. I think that if people laugh, hopefully in recognition, they make a connection with me and what I am attempting to convey in my narrative sculptures.

The themes I gravitate towards have their roots in a childhood and early adulthood in South Africa. Having a Scottish mother, an Irish father, and a Welsh surname meant I often felt like an outsider in a deeply racist and sexist culture.

My undergraduate work focused on the highly problematic position of women in South African society. Some threads of those concerns remain in my work where I use animals as metaphors for perceived hierarchies which I like to prod.

I left South Africa in 1990 and after travel in Europe and a chequered career; I am finally able to focus on my sculpture. Following a PGCE at Exeter University, I worked in education teaching art and ceramics to a wide variety of students.

Now I teach far less but value the contact with students who work through their hopes and fears with clay in my ceramics studio in Devon, UK.